Holy Hell, I did not expect to see this in the mail today.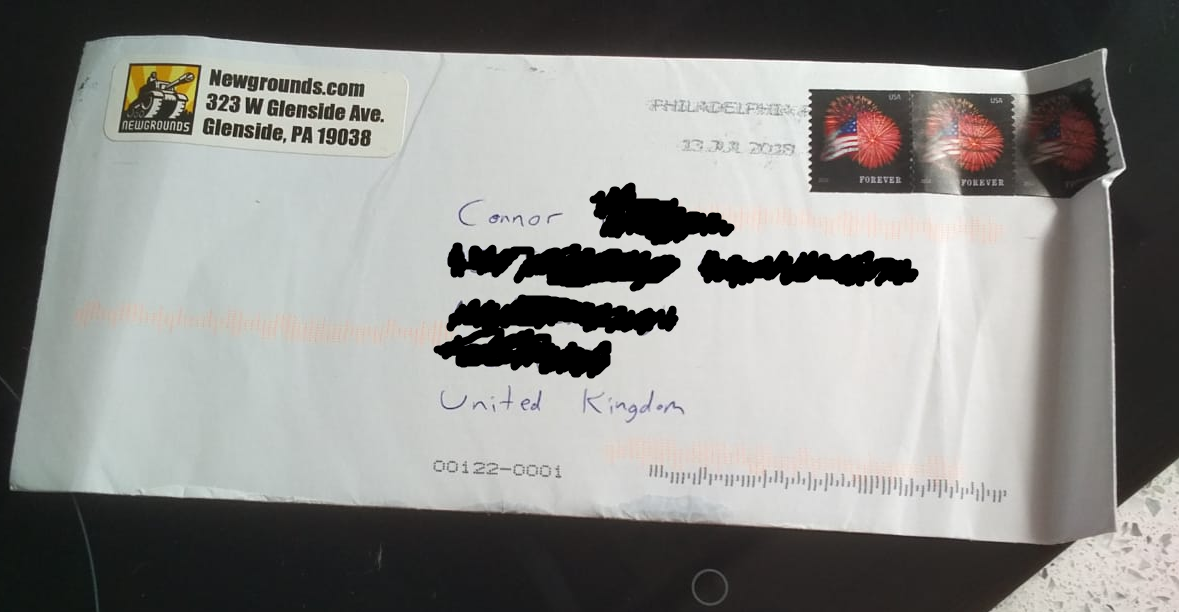 I made a thread a little while ago asking around if anyone had any spare Newgrounds stickers laying around that they'd be willing to part with, and well.. Apparently someone did. I can't say I quite expected @TomFulp to be the guy in question, but I'm not one to complain!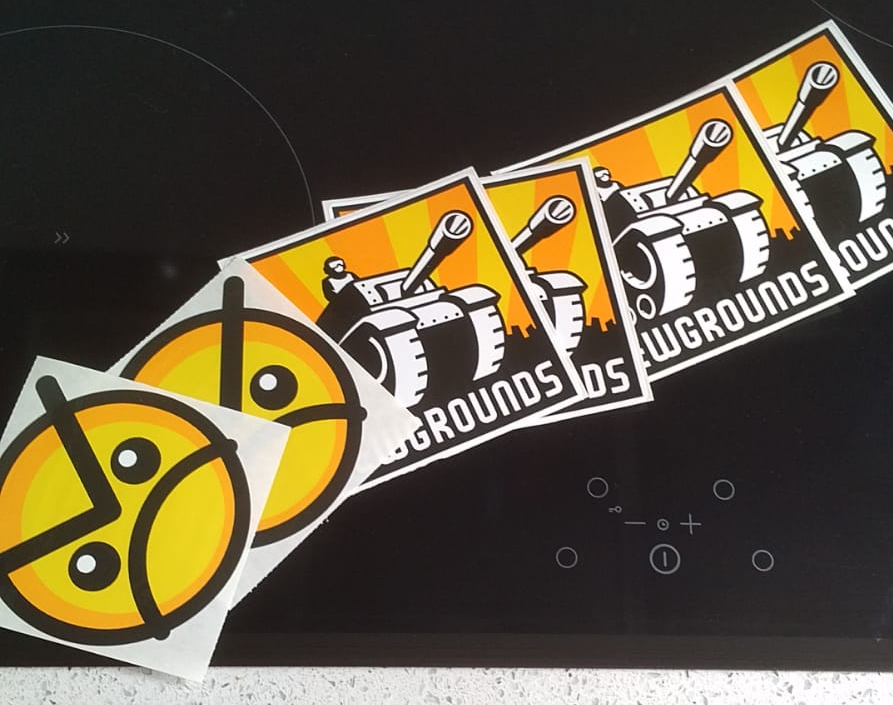 Just wanted to make this post to share a picture of my laptop (now repping its sexy new NG stickers), and also to throw a thanks your way. Totally above and beyond for sending me these and asking nothing of me. I know I've already said this to you in PM, but I truly do appreciate it. I'll most definitely be renewing my supporter subscription in the new year, and I'll be making an effort to actually be more active on NG in the coming years after my last 5 or 6 year hiatus *yikes*.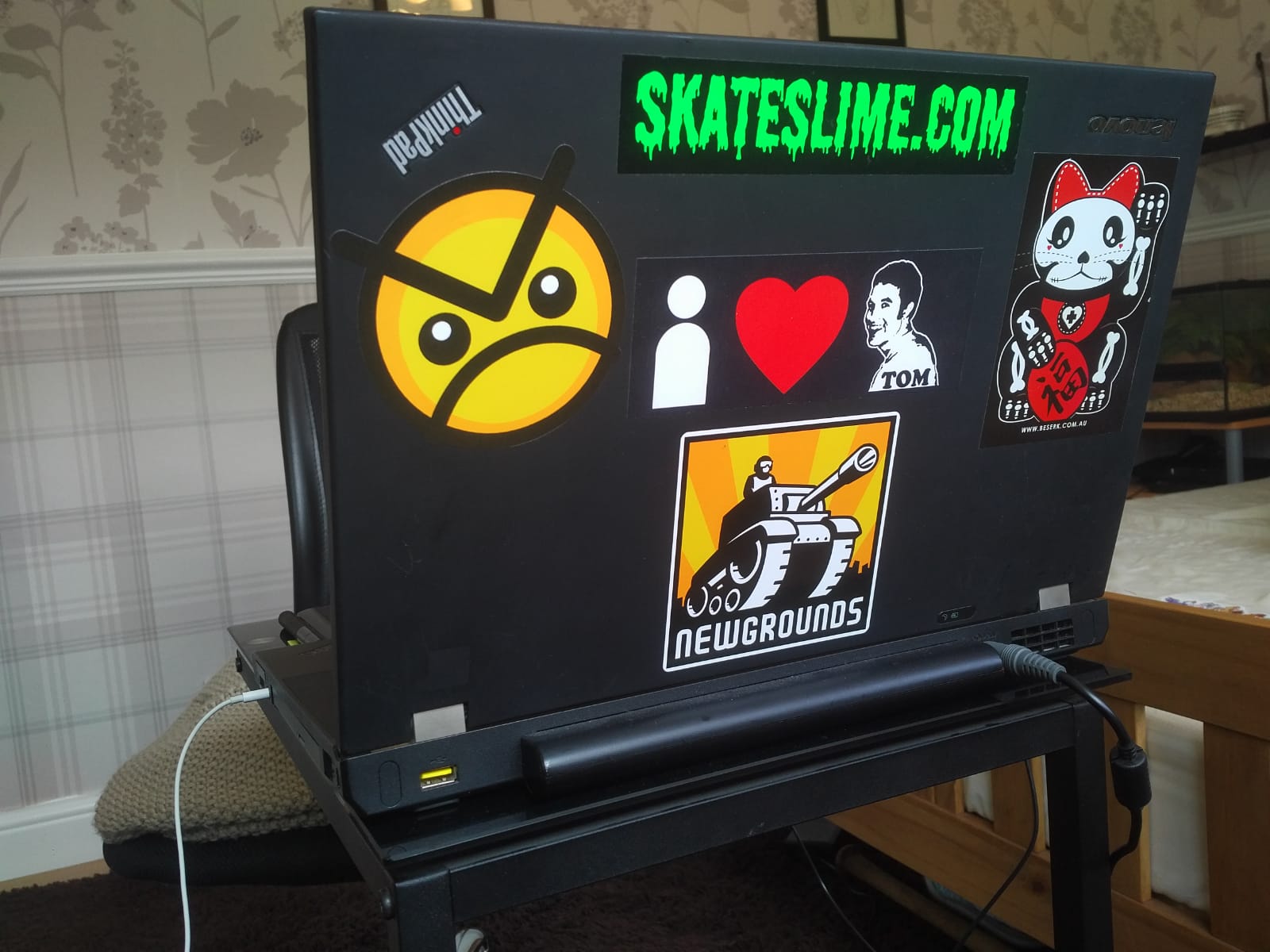 p.s, For any aspiring entrepreneurs out there who want adspace on my laptop, or just want to have my laptop have a sticker on it that points people to a gay porn site or something else? The skateslime.com domain has expired, and that thing is clagged to my laptop harder than shit to a blanket. So, if you want to buy that domain? You can pick it up for the low-low price of $2,495.00, because some scumbag domain squatters have scooped it up with the intent of squeezing a ridiculous premium out of it even though it was available for purchase earlier this year for about ten dollars.

Fuck you, HugeDomains.